WHAT TO EXPECT WHEN YOU ARRIVE:
-We're located East of Pig Trail Harley Davidson across the street from Northwest Arkansas Collision Center.
-Entrance is on the south side of the building.
-Handicap accessible parking is located on the west side of the building.
-Please bring your photo identification & insurance card.
-If you're attending for Worker's Compensation or a motor vehicle accident, please bring a claim number and billing information if possible.
Contact Info:
2403 W. Hudson Rd. Ste. 1
Rogers, AR 72756
Ph: 479-340-1100 Fax: 844-317-0394
Jordan L. Ball, DPT
Physical Therapist
Dr. Jordan Ball serves as a physical therapist here at Advanced Physical Therapy. Jordan graduated Magna Cum Laude with a degree in Psychology before he continued his education to attain his Doctorate of Physical Therapy from Southwest Baptist University. Through his years of experience & education, Jordan has acquired extensive knowledge on various post-op & orthopedic conditions.
Jordan, along with his wife and son, spend as much time as they can outdoors at the lake or taking trips to local attractions like Silver Dollar City. In his free time, Jordan enjoys hunting and fishing with his longtime friends and family.
Jeremy W. Drake
Physical Therapist Assistant
Jeremy Drake recently graduated Magna Cum Laude as a Physical Therapist Assistant at Northwest Arkansas Community College. In his previous career, Jeremy worked as a camera operator in the movie industry. After developing overuse injuries in his shoulder and neck, he grew a strong interest in pain science, rehabilitation, and helping others with similar conditions.
Jeremy enjoys spending his free time mountain biking, practicing yoga, or strength training at the gym. His future goals include becoming a Certified Strength and Condition coach and a chronic pain specialist.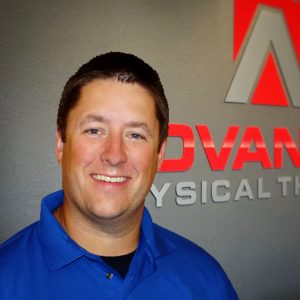 Zachary H. Ball, DPT, OCS
Chief Executive Officer
Zachary H. Ball is the founder & CEO of Advanced Physical Therapy, LLC. He has spent over 10 years helping patients heal from injury or get relief from pain. He has managed multiple successful clinics throughout the Ozarks and has built a network of resources that can help his patients in their recovery process. It is his primary goal to help each patient achieve their best health.
Before starting his own PT company, Dr. Ball was an adjunct professor at Missouri State University and helped to teach & guide soon-to-be physical therapists. In his spare time, he enjoys spending time with his wife and kids taking vacations, & attending his kids' events. He loves to go deer & turkey hunting with his family & friends.