WHAT TO EXPECT WHEN YOU ARRIVE:
-We're located on the second floor of the main building at the Primrose Retirement Community.
-Handicap accessible parking.
-You can use an elevator or take the stairs.
-We are located right next door to the Wellness Center.
-Please bring your photo identification & insurance card.
Contact Info:
650 Dodson Rd.
Rogers, AR 72758
Phone: 479-340-1100 Fax: 844-317-0394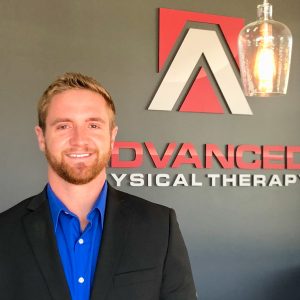 Travis Alexander, DPT
Physical Therapist
Travis Alexander grew up in central Arkansas and moved to Fayetteville in 2017. He graduated from the University of Central Arkansas Honors College with a Bachelor of Science degree in Psychology as well as his Doctorate of Physical Therapy. He is a Board Certified Dry Needling Provider and has experience in treating orthopedic injuries, chronic pain, and arthritis.
In his free time, Travis enjoys spending time at the gym, playing basketball, volunteering, and going to Razorback games. He also likes to take trips to visit his two younger brothers.